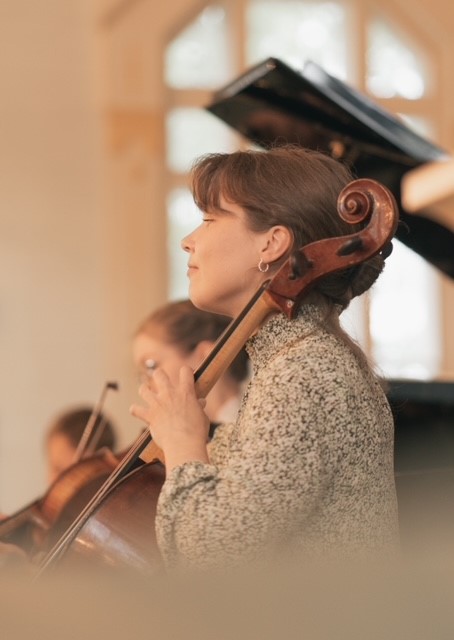 Photo: Eeli Järvinen
Anna Westerlund
Helsinki-born cellist Anna Westerlund is finalizing her master's degree at the Sibelius Academy under Professor Marko Ylönen. She spent a year in Oslo at the Norwegian Music Academy studying with Torleif Thedéen. Other important teachers for Anna have been Taru Aarnio at the East Helsinki Music School and Timo Hanhinen at the Sibelius Academy.
Above all, she has been known as a dedicated chamber musician. Westerlund has performed at various Finnish music festivals. Her own chamber ensemble has succeeded at international Savshinsky Competition in St. Petersburg in 2017 and in Jyväskylä Finland at the Ilmari Hannikainen Competition in 2020.
Anna was one of the finalists in the 2018 national Turku Cello Competition and in 2021 she was accepted to the cello section of the Turku Philharmonic orchestra. She is also a very sought-after substitute cellist in The Tapiola Sinfonietta, Finnish Radio Symphony Orchestra, Helsinki Philharmonic Orchestra and Lapland Chamber Orchestra.
Anna Westerlund's studies have been sponsored by The Finnish Cultural Foundation, Pro Musica -foundation, Svenska Kulturfonden and the Wegelius Foundation. She plays a Claude Pierray cello from 1714, owned by the Finnish Cultural Foundation.
Programme