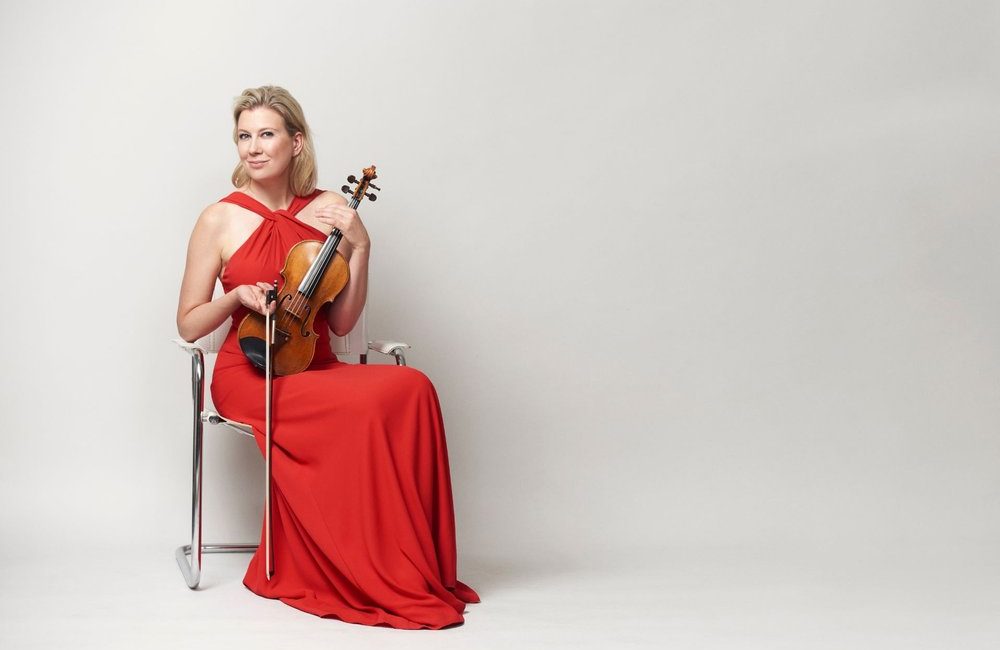 Photo: Elina Simonen
Elina Vähälä
Born in Iowa in the US, Elina Vähälä is among the most sought-after Finnish violinists in the international music scene. Her sound and virtuosity have captivated music critics around the world and her playing has been praised as dazzling, sensitive and brilliant. Her reputation as a charismatic and exceptionally versatile musician springs from her wide repertoire, which covers concertos and chamber music alike, ranging from baroque to contemporary.
Vähälä has given world premieres of Jaakko Kuusisto's Violin Concerto, Aulis Sallinen's Chamber Concerto and Kalevi Aho's Violin Concerto No 2. She also performed the early version of Sibelius's Violin Concerto with Finnish Radio Symphony Orchestra — a piece that has been considered nearly impossible to play.
Recent highlights include performances with Minnesota Orchestra, Colorado Springs Philharmonic, Gothenburg Symphony, Royal Stockholm Philharmonic Orchestra and Singapore Symphony Orchestra, as well as several performances with Finnish orchestras. Vähälä is also a distinguished soloist on Lahti Symphony Orchestra's tours, visiting Asia, South America and Central Europe alike.
Educational activities play an important role in her commitment to music: in 2009 she was one of the founders of the Violin Academy—a master class based educational project for selected, highly talented young Finnish violinists—and since 2019 she holds a violin professor position at the University of Music and Performing Arts Vienna (MDW).
Elina Vähälä's instrument is Giovanni Battista Guadagnini from 1780.
Programme