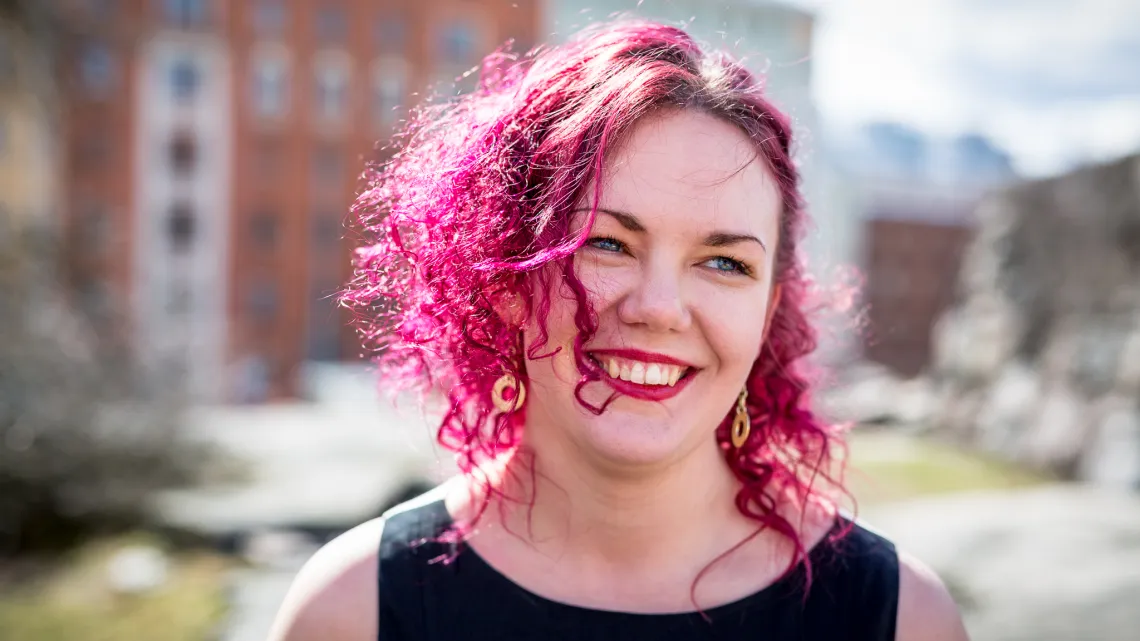 Photo: Tuomas Salo
Fanny Söderström
Fanny Söderström (b.1993) is a multi-talented young pianist. She is comfortable both as soloist and as chamber musician, and also enjoys working lied and opera. Söderström's repertoire embraces works from the beginning of the 1700s, to premieres of new works.
In 2017, Söderström achieved success at the Tampere Piano Competition (shared 2nd prize). In chamber music she achieved succes when she won the second prize in the Helsinki Lied-competition together with her singer in 2018 and when she won the third prize with her trio at Ilmari Hannikainen piano chamber music competition in 2020.
Söderström performs regularly as solist and chamber musician all around Finland. She has performed f.e. with Kuopion kaupunginorkesteri, Jyväskylä Sinfonia, Saimaa Sinfonietta and Tampere Filharmonia and given concerts f.e. at the Mänttä music festival, Eurajoki bel canto-festival, Viitasaari Time of Music, PianoEspoo and the Eloa festival. In the spring 2022 she made her debut as solist of Radio Symphony Orchestra together with violinist Otto Antikainen and cellist Senja Rummukainen playing Beethoven's Triple Concerto. Also active internationally, she has performed all around China as well as in Scandinavia, central Europe and Canada. Söderström is the artistic director of Toivakka Chamber Music Festival together with flutist Aapo Järvinen.
Söderström has studied at Sibelius Academy with prof. Tuija Hakkila and Antti Hotti. She also studied under prof. Björn Lehmann at Berlin University of the Arts and graduated from there in 2022.
Söderström's career and development are generously supported by the Pro Musica foundation, the Paulo foundation, the Finnish Culture Fund, the Swedish Culture Foundation, Helene och Walter Grönqvists and the Sibelius Academy.
Artist's/Ensemble's own website
Programme