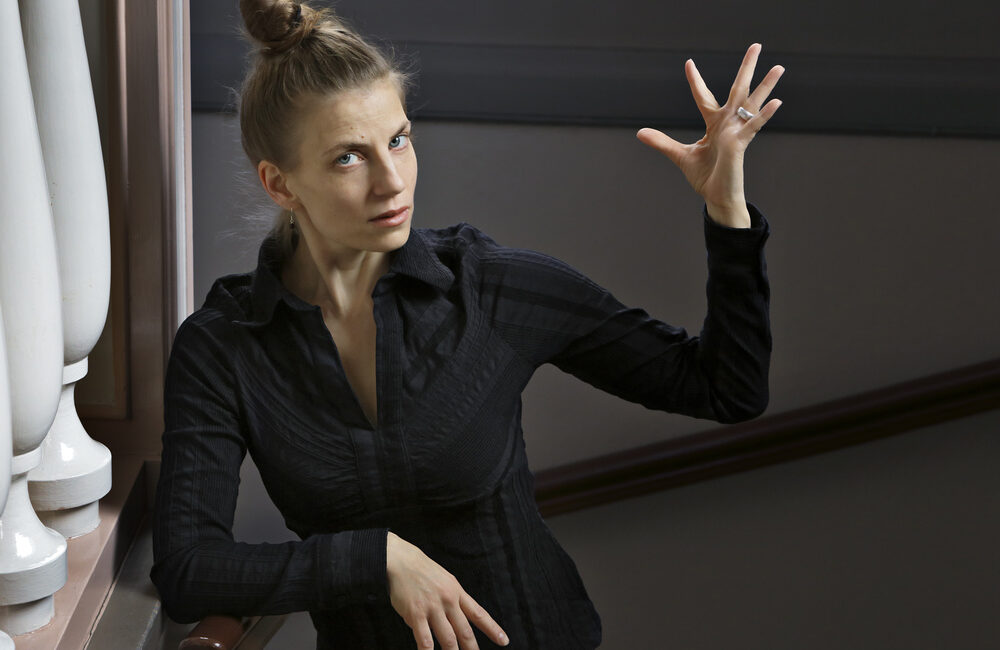 Photo: Heikki Tuuli
Kaari Martin
Kaari Martin (born 1972) is an internationally noted artist, whose unique style derives from the need to express herself freely. Martin's stage works are known for their strong aesthetics. In her works, the technique of flamenco is combined with the freedom of contemporary dance, punk attitude meets literature and multidimensional flamenco rhythms are seamlessly woven into the music.
"I approach each topic through flamenco and in my own style, but in the artistic context where we work – whether it's theater or, say, classical music," Martin describes.
Martin's widely recognized choreographies Anna Karenina, KILL Carmen, La Femme Rouge, The Raven, and Pippi Longstocking have all been embraced by both the audience and critics. In December 2012, The Raven won the first prize for solo choreography, music and costume design in the world's most prestigious flamenco choreography competition, Certamen de Coreografia de Danza Española y Flamenco, in Madrid. In 2014, The Finnish Cultural Foundation honored Martin with the award for an outstanding cultural accomplishment and triumph of Finnish flamenco.
In addition to her work as an artistic director, dancer and choreographer, Martin has worked as a pedagogue both in Finland and abroad. She has also held countless positions of trust and created an experimental flamenco festival together with her husband Roni Martin.
Kaari Martin has received the state artist grant for the years 2012–2016 and 2018–2020.
Programme