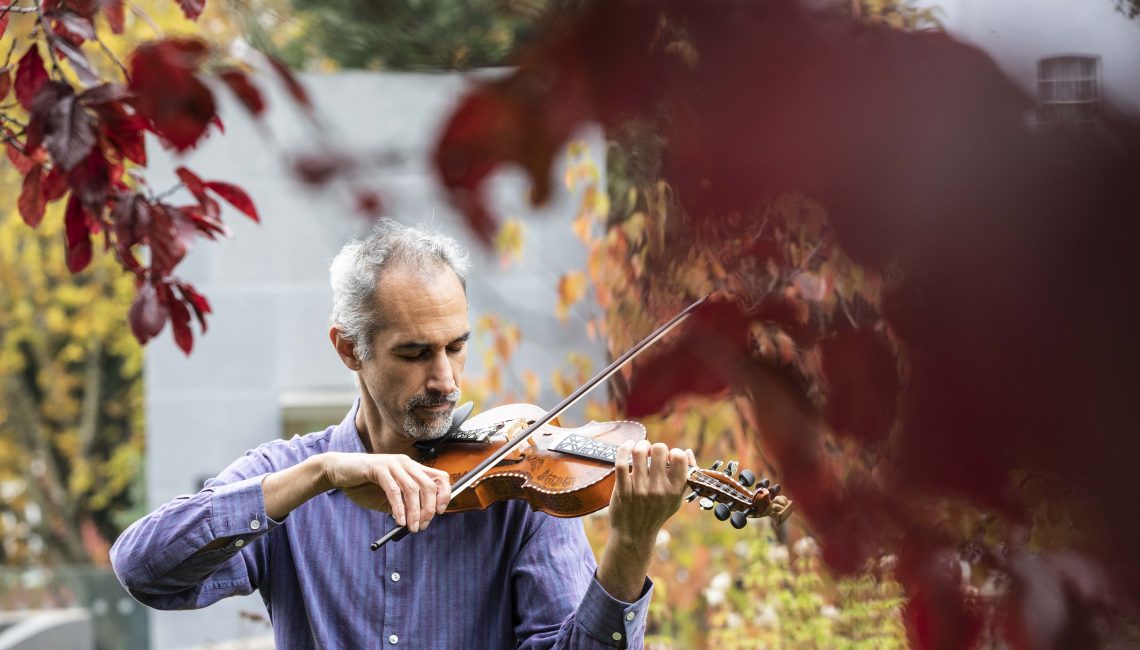 Photo: Clare Keogh
Krishna Nagaraja
Violinist, violist, composer, arranger, formerly also singer and beatboxer, Krishna Nagaraja has always approached music from many different directions. Over the years, his musical path led him to the baroque violin and viola, performing with renowned groups in his native Italy and abroad. His passion for traditional music steered him towards Irish, Scottish, Breton, and Nordic folk music. In 2012 he moved to Helsinki to attend a Master's Degree in Global Music (GLOMAS) at the Sibelius Academy. Within its framework he experimented with the interaction between musical genres and styles, mixing folk with baroque and contemporary music in original arrangements and compositions. This activity gave birth to projects such as Biviola, a viola duo performing his arrangements of Nordic folk tunes, and his main brainchild Brú, a kaleidoscopic international group whose leadership has brought his music to several European festivals (MA Early Music Bruges, Filharmonia Warszawa, MiTo Settembre Musica, East Cork Early Music Festival, Cafe Barock Finland).
Krishna has written music for vocal groups, choirs, and chamber orchestras. Composition has been a fundamental element in his doctoral project 'Polska Travels: Composing at the Crossroads', completed in 2022 at the Sibelius Academy and presented in many international academic conferences (Finland, Sweden, Latvia, Ireland, UK, Italy). The research focused on the hybridisation of several musical genres, with folk music from Sweden, Finland and Norway, and Western art music as the points of departure.
The compositions premiered in his last doctoral concert are included in the CD "Tales from Norway", released by Challenge Classics in 2022 and featuring string quartet Meta4 and himself on the Hardanger fiddle. The CD has received a nomination at the Finnish Emma Awards Gala 2023, in the category Classical Album of the Year.
Programme