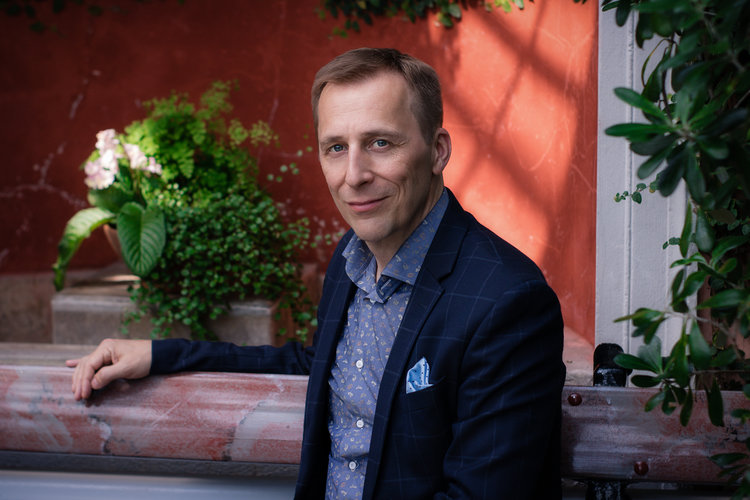 Photo: Stella Reismaa
Osmo Tapio Räihälä
"I hear colours, shapes and textures. I see sounds, timbres, rhythms. When I see an impressive work of visual art, I hear the sound and form of it. When I listen to impressive music, it becomes visual in my mind.
When I start composing a new work, I always think first of colours, shapes and textures, and only when I really start writing, they turn into notes, pauses and rhythms.
My music portrays various things all the time, but I cannot tell what they are – every listener experiences music in her/his own way. One thing is certain: my music cannot be described with words only. It must be listened to."
Osmo Tapio Räihälä is a Finnish composer of art music. His output focuses mostly on instrumental music: he has written several works for the symphony orchestra, concertos, chamber music and solo works. In 1998, he formed the Uusinta Ensemble, which has premiered many of his works. He has been commissoned and/or performed by the likes of the Finnish Radio Symphony Orchestra, Gewandhaus, London Sinfonietta, Moscow Contemporary Music Ensemble, Nuova consonanza, Virtuosi di Kuhmo, Helsinki Chamber Choir, nearly all Finnish orchestras, major festivals and musicians – but the most important performance is always the next one. His music is published by Sikorski Musikverlag.
Artist's/Ensemble's own website
Programme