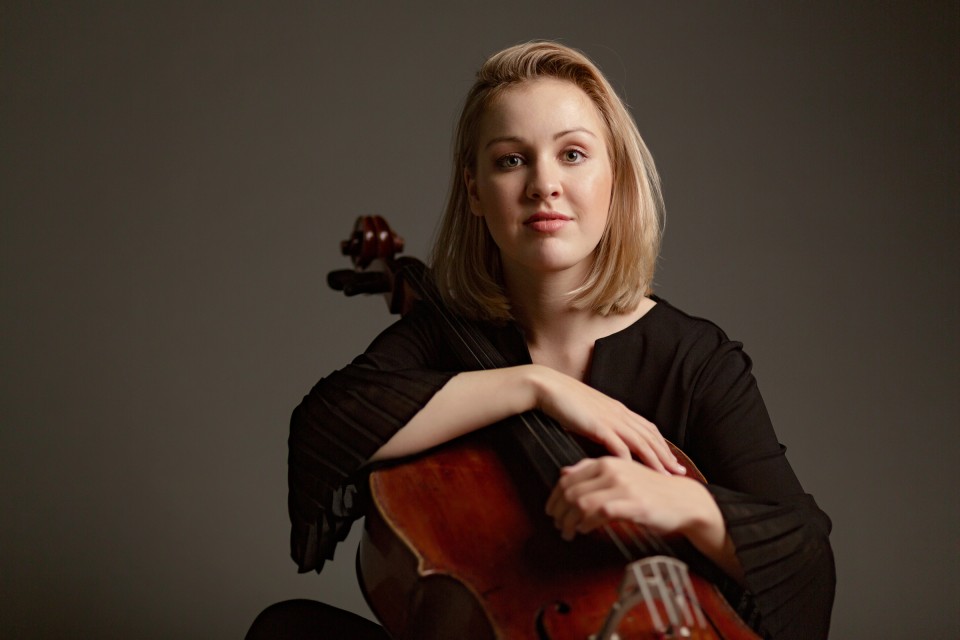 Photo: Sanna Lehto
Senja Rummukainen
Senja Rummukainen was awarded the 6th prize in the international Tchaikovsky Competition in 2019. Few years before she won the 1st prize in the national Turku Cello Competition in 2014 and was a finalist in the international Guilhermina Suggia Prize in Portugal.
Rummukainen has played as a soloist with orchestras such as the Mariinsky Theatre Orchestra, St. Petersburg Philharmonic Orchestra, Orquestra Sinfónica do Porto Casa da Música, and the most important Finnish orchestras such as the Helsinki Philharmonic Orchestra, Tampere Philharmonic Orchestra, Tapiola Sinfonietta, Turku Philharmonic Orchestra, Ostrobothnian Chamber Orchestra, Pori Sinfonietta, Oulu, Jyväskylä, Kuopio, Joensuu and Vaasa Orchestras with renowned conductors like Valery Gergiev, Leif Segerstam, Dima Slobodeniouk, Jorma Panula and Petri Sakari.
As a chamber musician Rummukainen is one of the most popular in Finland. She has been a regular guest since already many years at the most important Finnish festivals such as the Kuhmo Chamber Music Festival, Turku Music Festival, Oulu Music Festival and RUSK Chamber Music Festival. She has also worked as one of the artistic directors in the Kamarikesä Festival in Helsinki, together with Johannes Piirto, Kasmir Uusitupa, Tami Pohjola and Riina Piirilä from 2017 to 2021.
In season 2021/22 Senja debuts as a soloist with the BBC Symphony Orchestra with Sakari Oramo performing Elgar's Cello Concerto at the Barbican Centre. She also debuts with the Finnish Radio Symphony Orchestra and chief conductor Nicholas Collon, playing the Beethoven Triple Concerto together with Otto Antikainen and Fanny Söderström. In addition she can be heard playing chamber music in Europe and also in the soundtrack of the upcoming Aku Louhimies movie "The Wait". During years 2017-2021 she worked as a II principal cellist of the Helsinki Philharmonic Orchestra and regularly visits as a guest principal cellist in the Oslo Philharmonic Orchestra.
Senja Rummukainen is currently doing her Konzertexamen studies at the Universität der Künste Berlin with professor Jens Peter Maintz. Before finishing her Master's degree at the same institution she has studied with Truls Mørk at the Norwegian Academy of Music, Young-Chang Cho at the Folkwang Universität der Künste in Essen, Marko Ylönen at the Sibelius Academy and Taru Aarnio and Allar Kaasik at the East Helsinki Music Institute. Senja has participated masterclasses with professors such as David Geringas, Reinhard Latzko and Wolfgang Boettcher.
Her instrument is a cello by Giovanni Grancino from 1698, generously loaned to her by the OP Art Foundation.
Programme