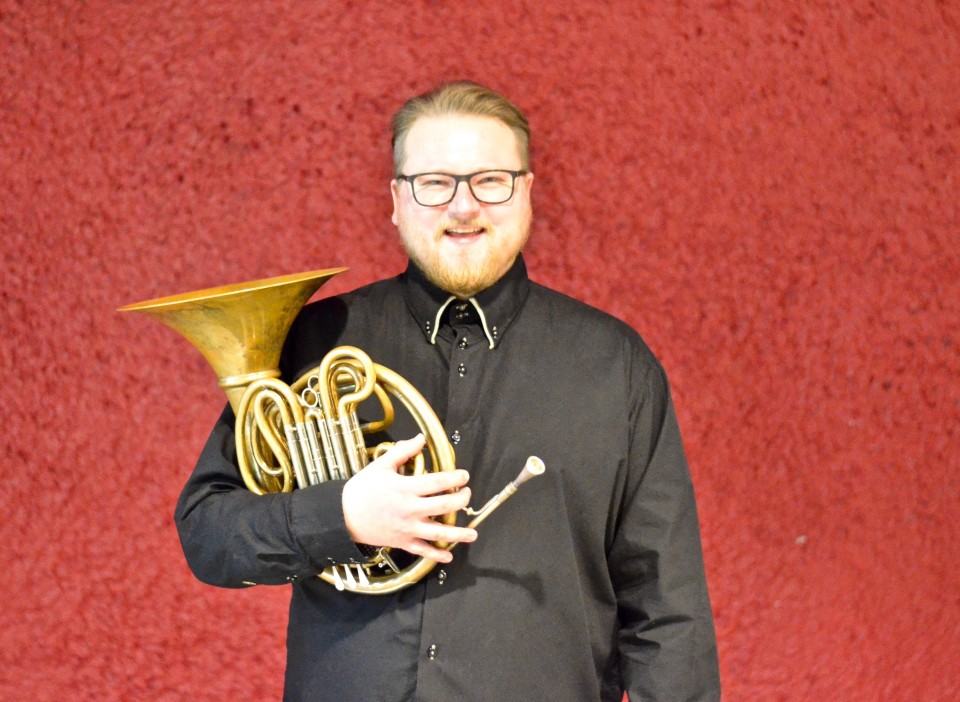 Photo: Giuseppe Gentile
Ville Hiilivirta
Ville Hiilivirta (b. 1984) is a Finnish French Horn player. He has played the French Horn since he was nine years old. He can also play a little bit piano, but not as well as he would like to. He works at the Helsinki Philharmonic orchestra as principal of his section. In spite of being the principal player, he does not have a secretary nor an assistant.
Hiilivirta's favorite composers include Brahms, Strauss, Mahler, Debussy, Ravel, Puccini, Ligeti and Messiaen. However at home he listens mostly the 50's and 60's American jazz.
Hiilivirta lives in suburban area of Puistola, in Helsinki in a town house. His family includes a wife (a pianist), a dog (an American cocker spaniel) and a son from his previous marriage. His son plays the trumpet. Hiilivirta loves cooking (especially grilling), working on their house and old video games. He would like to read more quality literature, but most often ends up reading detective novels.
Hiilivirta jogs regulary (apprx. once a year) and plays with other musicians ice hockey, football and tennis, all of them quite poorly. His newest object of interest is disc golf.
Programme